As a leading professional manufacturer of welding equipment and cutting equipment in China. By absorbing merits of similar products and using new technology, Shanghai Salei is the professional producer to develop and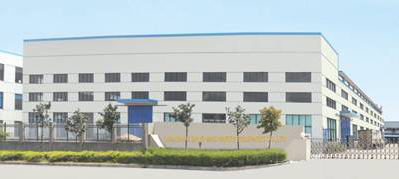 manufacture the family products such as H beam production line, Box-beam automatic welding production line, T-beam welding production line, Bridge-face U-stiffer welding production line, and steel structure cold roll forming line.
Meanwhile, since 2004 Salei also started to devote research and development on water jet, now Salei waterjet is one of few special manufacturers early specialized in ultrahigh pressure cutting equipment in China, have been insistently innovating by combining the advantages of most top brand machines from international manufacturers, Salei now is the most popular brand for top clients from local/foreign markets as its performance-price ratio has surpassed domestic brands and most international brands. With the unremitting pursuit for product quality, Salei Waterjet constantly makes innovation in products and actively provides best service, has established prestige and good reputation among many users, and it is regarded as an excellent partner by many users and they believe that continued operation with Salei can achieve maximum results with little effort then to realize the maximal economic benefit.
With years development, Salei products have been spread over Saudi Arabia, Russia, Middle Asian, Southeast Asian, Australia, Europe, South American, North American, etc.
We offer help and advice with all aspects of our machines, and look forward to establishing mutually beneficial cooperation.